DC's Legends of Tomorrow (2016) Full Movie wiki - Casting, Reviews, Songs, Lyrics
(S06E02) Previous Episode
Aired On 2021-05-09
With Spooner on board, Ava hopes that her special abilities will help lead them to locate the Aliens spread out on the timeline, which could ultimately lead them to Sara. The Legends soon find themselves tracking an Alien in 1950s San Bernadino and having to figure out what is making the town go on a feeding frenzy. Zari lets Behrad know she is ready to use the Totem, but Behrad isn't ready to share it, causing tension between them. Meanwhile, after crash landing, Sara tries to figure out a plan and runs into none other than Amelia Earhart who could be her ticket home.
Next Episode (S06E03)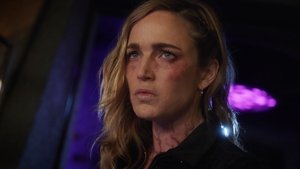 Airs On 2021-05-16
The Legends find themselves in 2045 trying to defeat an Alien warrior which leaves Zari no choice but to enter a popular singing competition. Ava has finally had enough of Rory's behavior and with the encouragement of Spooner, gives him some tough love. Sara finds herself struggling after being attacked but someone familiar helps her to keep searching for refuge. Meanwhile, Zari and Constantine have a much-needed conversation with each other.
When heroes alone are not enough ... the world needs legends. Having seen the future, one he will desperately try to prevent from happening, time-traveling rogue Rip Hunter is tasked with assembling a disparate group of both heroes and villains to confront an unstoppable threat — one in which not only is the planet at stake, but all of time itself. Can this ragtag team defeat an immortal threat unlike anything they have ever known?
Writing:
Greg Berlanti

Andrew Kreisberg

Marc Guggenheim
Stars: