Supergirl (2015) Full Movie wiki - Casting, Reviews, Songs, Lyrics
(S06E06) Previous Episode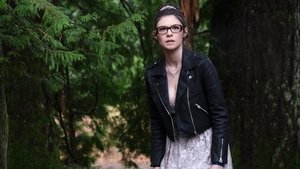 Aired On 2021-05-04
Part two of the flashback episodes pick up where things left off - Young Kara experiences kryptonite for the first time, Nia and Brainy are trapped by invading aliens, and a young Cat Grant may be the reason Supergirl never gets out of the Phantom Zone.
Next Episode (S06E07)
Airs On 2021-05-11
As the Super Friends brave the Phantom Zone to bring Supergirl home, each member of the team is confronted by visions of their worst fear.
Twenty-four-year-old Kara Zor-El, who was taken in by the Danvers family when she was 13 after being sent away from Krypton, must learn to embrace her powers after previously hiding them. The Danvers teach her to be careful with her powers, until she has to reveal them during an unexpected disaster, setting her on her journey of heroism.
Writing:
Greg Berlanti

Andrew Kreisberg

Ali Adler
Stars: